Contact us today at 610-235-4000 or online to schedule a consultation.
Individuals in West Chester and throughout Chester County turn to Ramsay & Ramsay, PC, for experience, skilled advocacy and real-world solutions to legal challenges.
Known for their integrity, honesty and diligence, father-daughter attorney team Tom and Marissa Ramsay provide effective legal representation in the areas of criminal defense, family law, personal injury, and estate planning. They take a scholarly yet vigorous approach to every case they handle. Tom and Marissa develop a specific and successful legal strategy for each case by analyzing the facts, researching the law and employing their many years of experience.
About Tom Ramsay And Marissa Ramsay
Tom Ramsay has extensive experience handling complex legal issues — he has been a practicing attorney for more than 30 years. Prior to opening his own practice, Mr. Ramsay worked as a Deputy District Attorney in Chester County. As a prosecutor, he handled everything from misdemeanors to felony homicide cases. Today, clients benefit from his inside knowledge of the legal system, zealous work ethic and outstanding courtroom presence.
Marissa Ramsay brings a fresh approach to the law. During her time as an attorney, she has handled many complex cases involving the defense of felony criminal charges, multi-million dollar divorces, child custody and serious personal injury. Clients turn to her for a straightforward explanation of the law — in terms they understand.
For more information about Tom and Marissa Ramsay's impressive educational and legal backgrounds, please refer to their individual biographies linked below.
Attorney List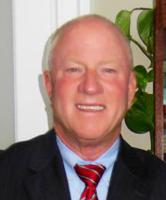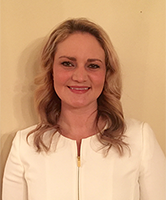 Get the legal help you need
Contact Ramsay & Ramsay, PC, online or call 610-235-4000 to schedule a consultation.